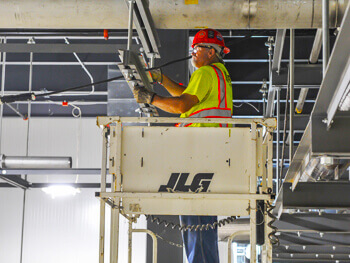 When a project has a fast-track deadline or requires a customized solution, Fagan's special projects team can help.
By combining specially-trained crews— including sheet metal workers, pipefitters, plumbers, and service technicians—with our extensive design-build expertise, we can handle projects ranging from complex customized system designs to basic heating and cooling installations.
That's why, when your project needs specialized expertise, Fagan is your single source for a full range of real solutions for real-world problems.